Casa Grande Chiropractor
Offers Tailored Care
Free Yourself From Discomfort at ChiroHealth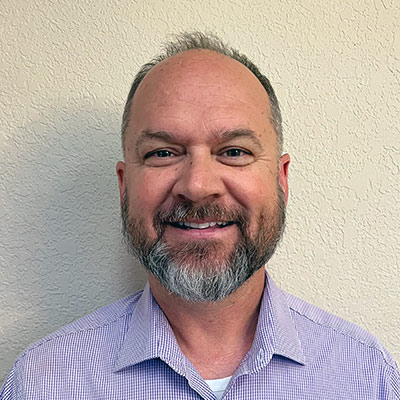 At ChiroHealth, we understand that when you're in pain, you need effective relief that returns you to living your daily life as soon as possible. Casa Grande chiropractor Dr. Nephi Riordan offers natural chiropractic care, free from the harmful side effects that many medications and surgical options carry. We'll work to alleviate the pressure on your nerves with a powerful combination of our available solutions:
Customizing a Plan to You
Your needs aren't like anyone else's. Our knowledgeable, experienced team understands that you require different treatment that is suited to your condition and comfort level. No two people are treated the same at ChiroHealth. You'll get only the care you need. If we feel we're not the right place for you, we'll inform you immediately and help you find the appropriate practitioner.
Optimizing Health at Every Age
Many people seek our help because they're in pain or have experienced trauma, including personal injury cases and auto accidents. Dr. Riordan, chiropractor Casa Grande sees all ages, from kids to adults. Additionally, during the winter season, we see seniors who need assistance in living free from pain.
We are in-network with several insurance plans and accept Medicare. Find out what we can do for you by contacting us to schedule a free consultation! Free parking and evening hours are available.
---
Will go back soon, just out of town for now. Thank you so much for all your kindness and help. My back is feeling better, but my neck area still needs help. Thank you again!

My daughter in MN researched chiropractors in the area. Your clients gave very positive reviews.

I'm so happy to find this office! The staff is very courteous & you can tell from the initial consultation that the Dr has your best interest in mind. His techniques for adjustments were gentle, yet effective & he makes sure you're comfortable. I've definitely found my new home for Chiropractic work! Thank you.

Always on time and staff is very courteous!

Dr Riordan is very professional and personable. He listened to my complaints and addressed them. In a short time, I was feeling results. My doctor had recommended surgery. I'm glad I didn't go with that option.

Everyone was so cheerful and helpful. I felt better just talking to them. I also felt that they really cared. I have never had a chiropractor be so thorough in my initial exam.

Best chiropractor I've ever been to…and a great staff!

The whole staff is friendly, professional, and like family.

The whole experience was great. Everyone generally cares which is rare in most places. A big thanks to the whole team.

Absolutely loved everything about this office . Excellent and very knowledgeable staff . I will refer family and friends. Hands down Best chiropractor in Casa Grande .

I wouldn't go to anyone else! You are the best! Thank you!

Thank you so much for getting me in right away as a brand new patient, even existing at other offices it was almost a week wait.

Dr Riordan has exceptional listening skills. He asks questions and explains what he sees as the problem, along with explaining solutions.

Love the staff! Dr. Riordan is amazing!!!

The staff and doctors make you feel welcome.

The staff are always helpful and greet you personally. They take time to listen to what's wrong, and give you individualized treatment.

Everyone is so nice and wonderful to be around, Doc tells it straight, which I appreciate, then plans out a treatment schedule to get me back to good health as quickly as I can stand. The ability to have a massage at the same place to help with the healing is great! I have no doubt that my goal of, once a month adjustment for maintenance and a couple of massages a month to keep the knots away, will be achieved.
---
Chiropractor Casa Grande, Arizona City, Eloy and Coolidge AZ