Meet Dr. Nephi Riordan
Going From Devastating Pain to Feeling Great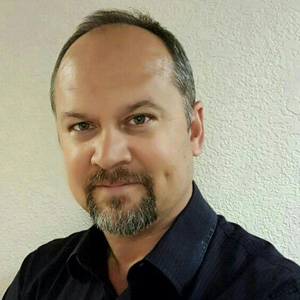 Working for a landscape company at age 16, Dr. Riordan thought he was invincible until he injured his back. Bending forward to remove stakes around a newly poured sidewalk, he ran into one that was stuck. Insisting he didn't need help from his co-workers, Dr. Riordan pulled with all he had. An audible pop resulted in extreme pain. ''I couldn't stand up straight!" He went home because of the pain, and his dad decided to take him to a chiropractor.
The chiropractor took X-rays and found a misalignment. Dr. Riordan was so impressed by the natural approach to healing that he decided to become a chiropractor. "I liked that I didn't have to take medications. I just needed physical therapy and chiropractic care. The results were so powerful that Dr. Riordan's father and brother ended up entering the profession, too!
Learning About Natural Healing
Dr. Riordan attended Cleveland Chiropractic School in Kansas City, Missouri. There, he learned about the human body and how to help people naturally. Ever since adjusting one of his classmates, he was excited to share chiropractic with others. ''I enjoy coaching people in improving their health."
Since his graduation, Dr. Riordan has completed many courses and seminars on a variety of topics, such as laser therapy, nutrition, acupuncture and various adjusting techniques.
Spending Time With Family in Casa Grande
Living healthy and spending time with his family is important to Dr. Riordan. He and his wife, Stephanie, have four children, one of whom is in college. The others are homeschooled. Their family likes to enjoy the Arizona sun and often spend time in the desert.
Dr. Riordan and his family get regular chiropractic checks, take walks together in the morning, try to eat the right foods to stay healthy and rarely need to take medication.
Are you wondering how chiropractic care might benefit you? Contact us today to book a free consultation!
---
Dr. Nephi Riordan Chiropractor | ChiroHealth | (520) 876-5500